A 21-year-old woman in northeast China has found a creative way to help pay for, and cope with, her father's cancer treatment – selling moving portraits of his life in hospital.
The devastating news came not long after her mother underwent surgery for uterus cancer in September last year, according to the report.
Wang had to step in to care for her father, Wang Fei, and since her main focus had been preparing for a test to get into a fine arts college, she decided to take her sketchbooks with her to the hospital.
She said it was distressing to see her father in pain, but the process of sitting with and sketching him was helping them to get through such a difficult time.
"When my father was diagnosed with cancer, I felt like the sky had fallen in … my carefree days were over," Wang Tianyue told the news website. "I didn't give my father much attention before. But by drawing him, I can see he is determined to fight this disease and I also feel his care and love for me."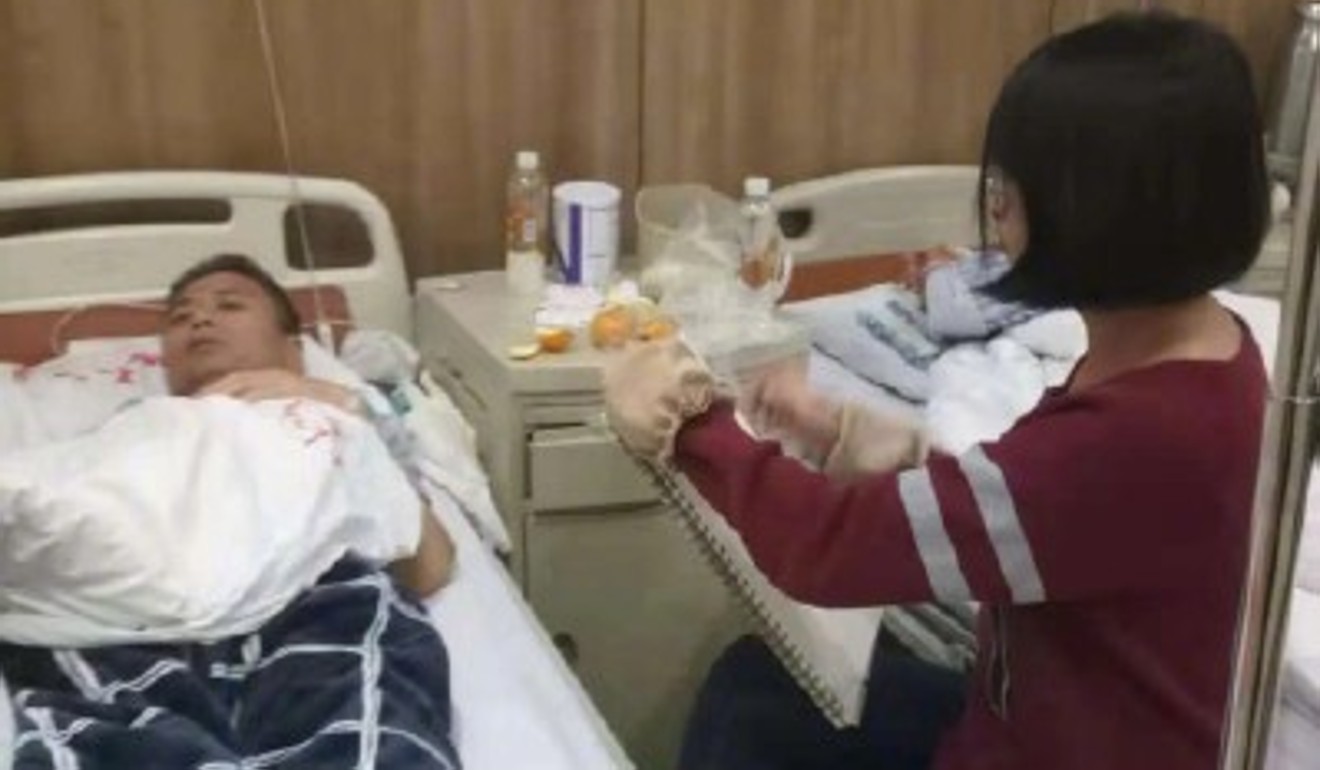 Her artwork is also helping to pay the bills. Wang Fei's medical care costs 1,000 yuan (US$145) per day – a huge burden for the family after they spent more than 200,000 yuan (US$28,800) on her mother's operation last year.
Before he fell ill, Wang Fei taught at an art studio, but his daughter claims he is owed tens of thousands of yuan in unpaid wages, according to the report.
Her mother, whose name was not given, had retired last year but has taken a job at a supermarket to help cover the costs. She earns just 2,000 yuan a month, and receives a monthly pension of 2,000 yuan.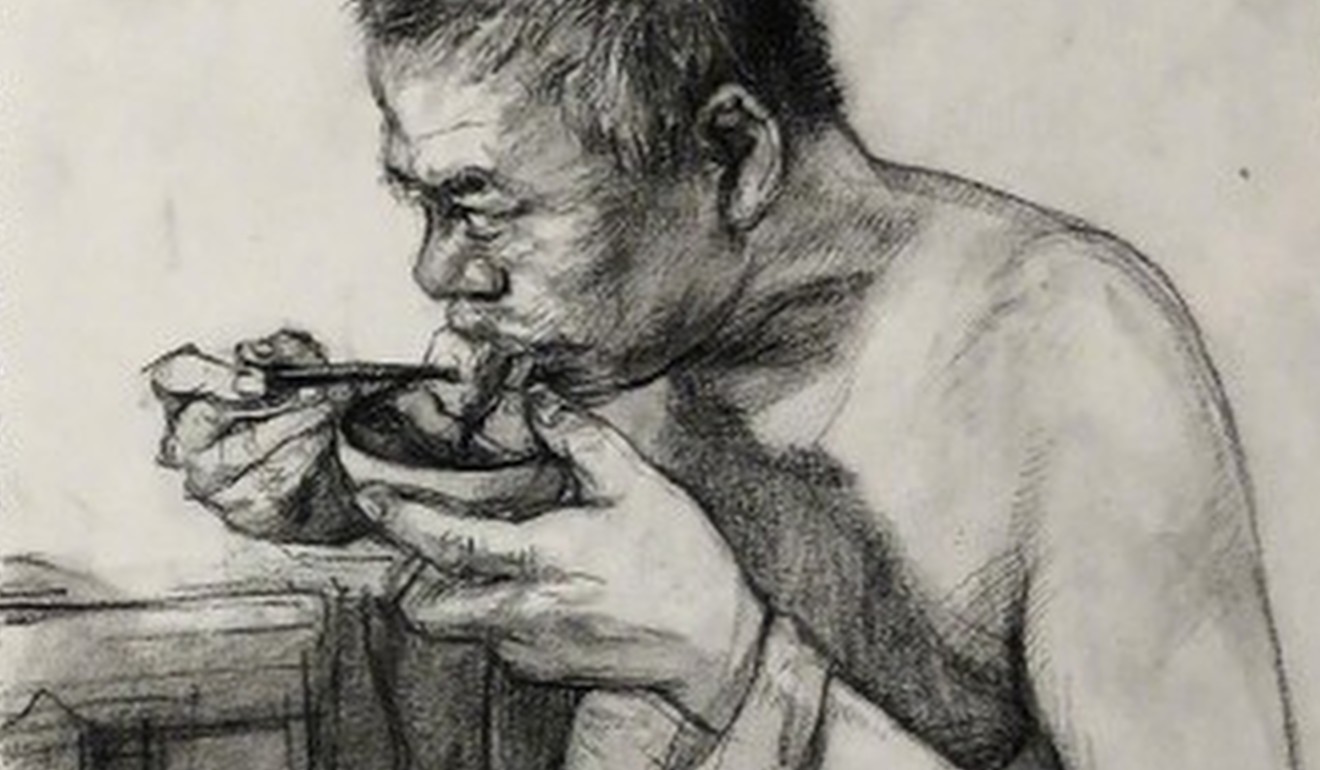 Wang Tianyue is selling the portraits – giving an intimate glimpse of his life in hospital – online for 600 yuan each. She also takes commissions for other portraits.
The young artist told the news website some people had made donations to help the family with her father's medical costs, but she insisted on sending them an artwork in return.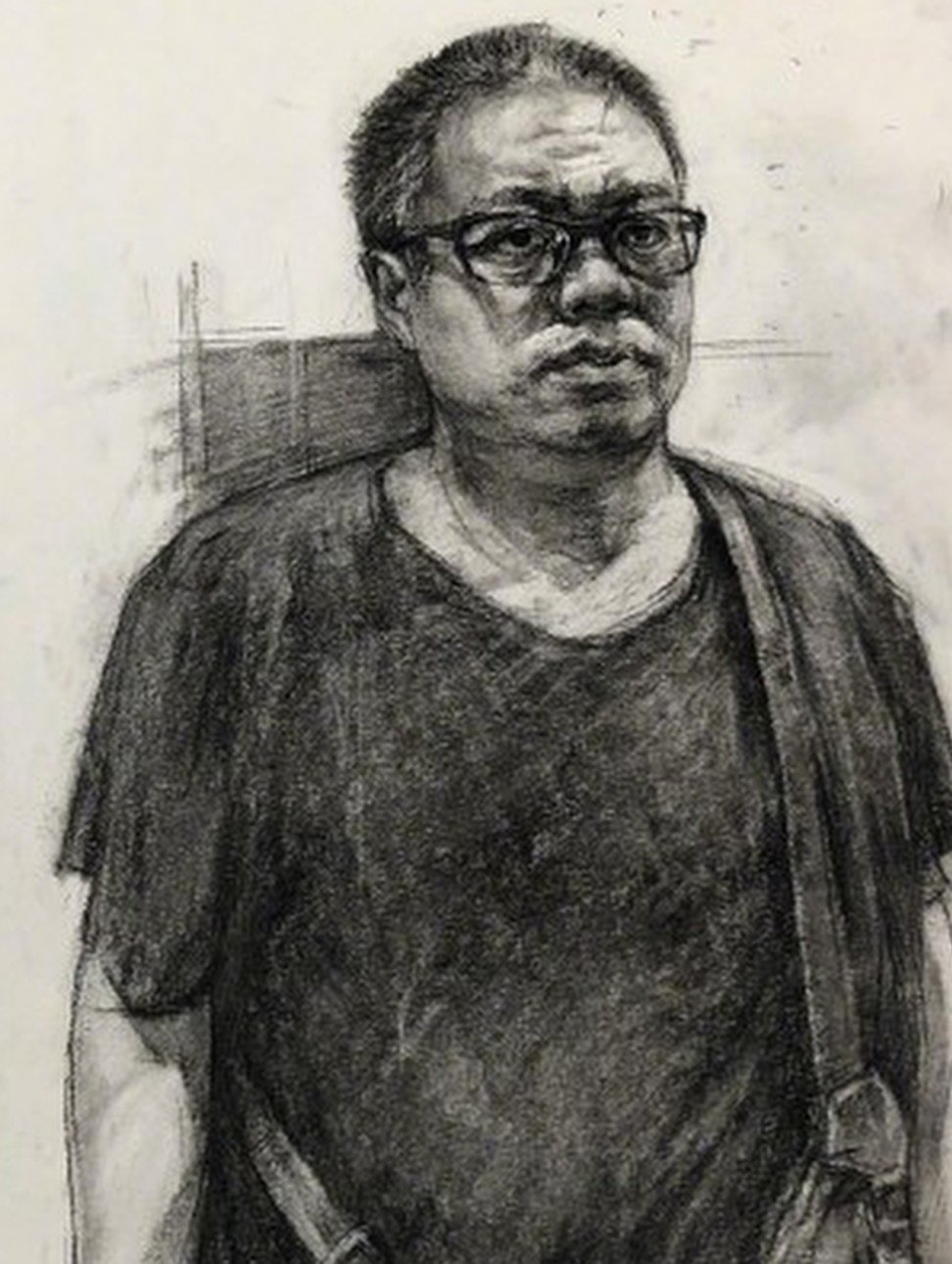 Wang Fei, meanwhile, said he hoped his daughter could get into the Lu Xun Academy of Fine Arts, the prestigious art school in Shenyang where he studied.
"My father once told me his biggest dream was to open an art studio with me, because both of us love painting," Wang Tianyue said. "In the past, I dreamed of becoming an artist like Vincent van Gogh or Claude Monet. But now I just want to spend time with my father."