Works by Xu Beihong, an artist credited with transforming modern Chinese art, form the centrepiece of a newly opened exhibition in Hong Kong to mark the centenary of China's Central Academy of Fine Arts.
Alongside them are works by more than 30 other artists – among them companions, students and followers of Xu, and two other highly influential artists, Qi Baishi and Zhang Daqian.
The artists whose work is featured in the exhibition, "Xu Beihong and His Times – Centennial Exhibition of Central Academy of Fine Arts", helped shape what became known as "new Chinese art".
The Central Academy of Fine Arts was formed in 1950 from a merger of the National School of Fine Arts, which had been founded in 1918, and another art school. Xu was named its first president.
"Xu Beihong completely changed the face of modern Chinese art," says Hong Mei, the curator of the exhibition and an associate professor at the Central Academy of Fine Arts.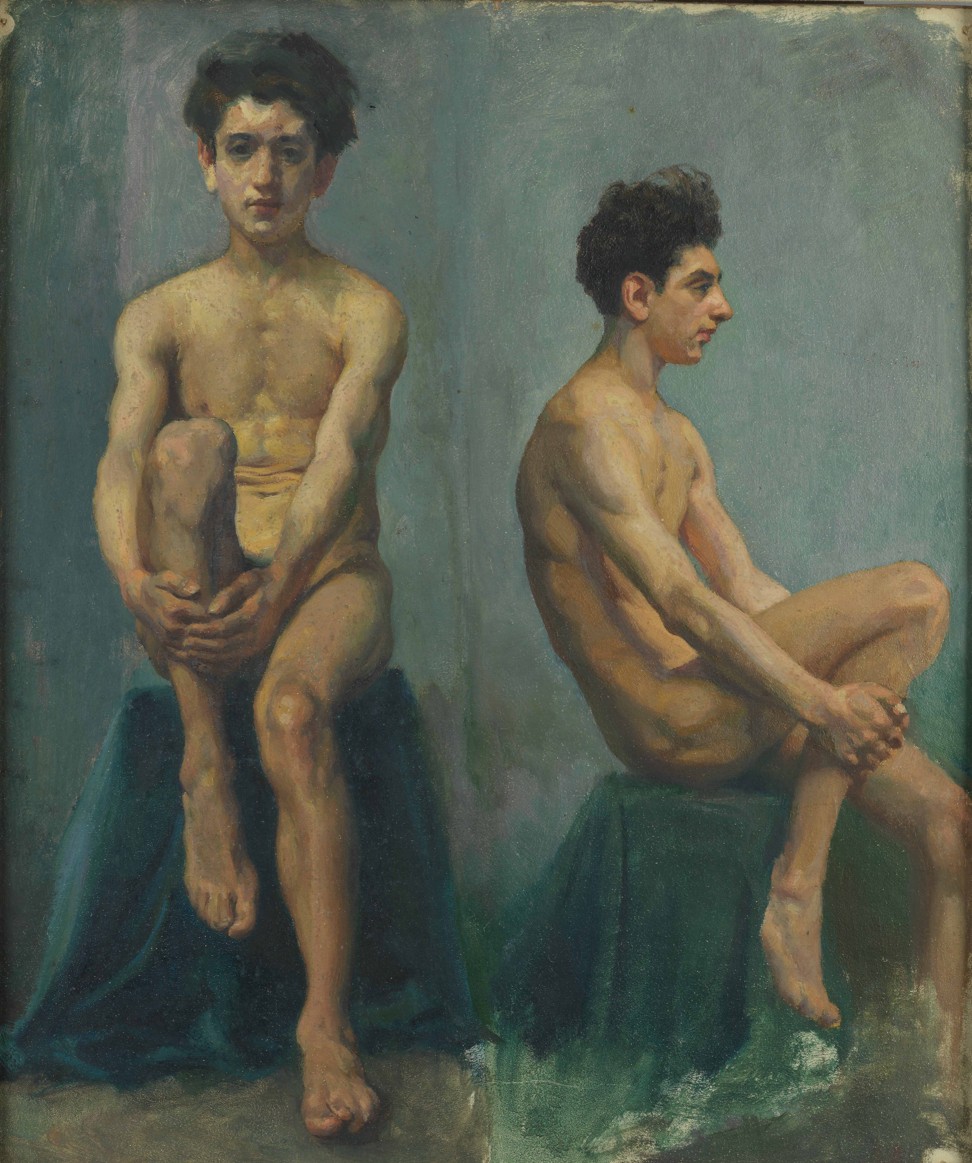 Xu began studying at the École Nationale Supérieure des Beaux-Arts in Paris in 1920. Hong says he took the scientific methods of realism he learned in the West, especially the use of light and shadow, proportion, perspective, space, volume, structure and texture, and integrated them into Chinese painting.
His legacy is controversial among contemporary Chinese artists. As a powerful president of the national academy, he believed the only way to inject life into Chinese art was to blend it with the Western realism he learned in Paris. He was also impressed by the Soviet Union's official Socialist realism style of propaganda painting, and paved the way for it to become China's official painting style too – something more individualistic artists rebelled against.
"Chinese modern art entered a new era under Xu Beihong, which is why many from the traditional school of Chinese art hate him so much," says Hong. "Others go as far as saying he hindered the development of modern Chinese art, but that is too serious. The wheels of history will not be [obstructed] by one person."
Chinese modern art entered a new era under Xu Beihong, which is why many from the traditional school of Chinese art hate him so much
"Modern art was very powerful after the start of China's economic reform, also in Hong Kong in the 1950s and '60s, because the development of society required this artistic style," she adds. "It was … the choice of history."
Wu Guanzhong, another Chinese artist trained in Paris, criticised Xu as being "blind to beauty". While Xu's paintings were very realistic, Wu told Sout hern Weekly in 2008, he did not understand beauty and lacked style. Wu thought it unfortunate that Xu had such a strong influence, as he had affected China's aesthetic direction.
Xu brought the Western tradition of painting nudes into Chinese painting, Hong explains, and his Man Nude from Two Sides, painted in 1924, the year Xu graduated from the École Nationale Supérieure des Beaux-Arts, is the first work to greet visitors to the exhibition. It is also the only oil painting by the artist on show.
"The year Xu Beihong graduated was a very good year for him creatively," Hong says.
A highlight of the collection is Sun Zongwei's Mongolian and Tibetan Women Dancing and Singing, a large oil painting finished in 1942.
Sun studied under Xu in 1934 and later went to Dunhuang in northwest China, a town on the ancient Silk Road trading route to Europe, to make copies of murals painted on the walls of the Mogao Caves. While in Dunhuang, he produced a series of sketches and oil paintings depicting Mongolian and Tibetan people.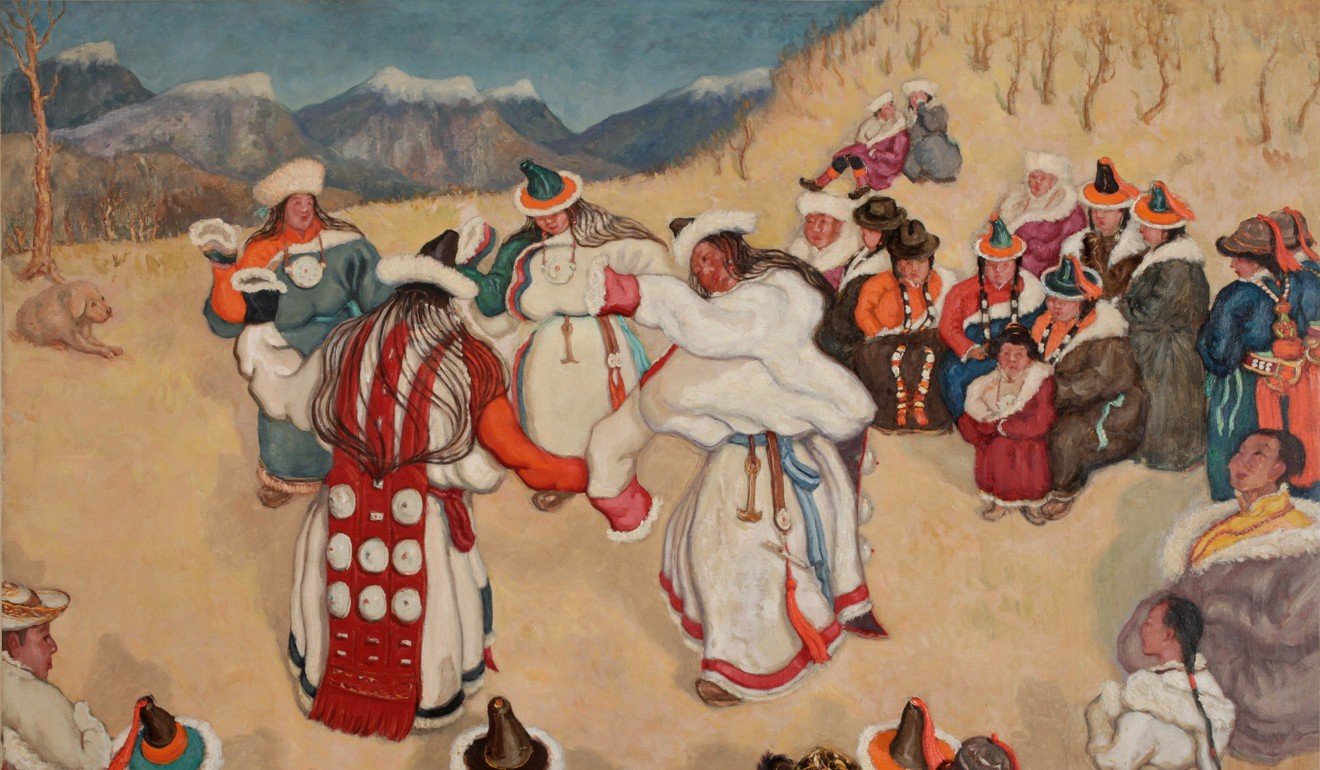 "Sun Zongwei was the first person in China to paint Mongolian and Tibetan minorities," Hong says.
Yeung Chun-tong, director of the Sun Museum in Kwun Tong, Kowloon, where the exhibition is being held, says the artists featured were also educators.
"Few people know about the dedication these masters put into nurturing the next generation of artists," Yeung says.
"This exhibition allows Hong Kong citizens to catch up with 100 years of art education in China. We hope that they will come to understand that art education must not be neglected."
Xu Beihong and His Times, Sun Museum, SML Tower, 4th Floor, 165 Hoi Bun Road, Kwun Tong, Tuesday to Saturday, 10am – 6pm. Runs October 26 to December 1