Largely due to his activism and outspokenness, Chinese dissident artist Ai Weiwei has found a level of international fame and esteem that – with the exception of, perhaps, Banksy – has eluded even his most successful artistic peers.
Ai should have found a natural home in Los Angeles' blossoming art scene. If there is any city that has more deftly navigated the confluence of serious art and celebrity it is LA. But until this September, Ai never even had a single gallery show in the city.
This autumn, Ai has three major exhibitions on simultaneously in Los Angeles. Once totally absent, today in California Ai is everywhere you look. Ai's grand arrival can for the most part be traced to one man: Joshua Roth, the former head of the fine arts division of Hollywood's United Talent Agency (UTA).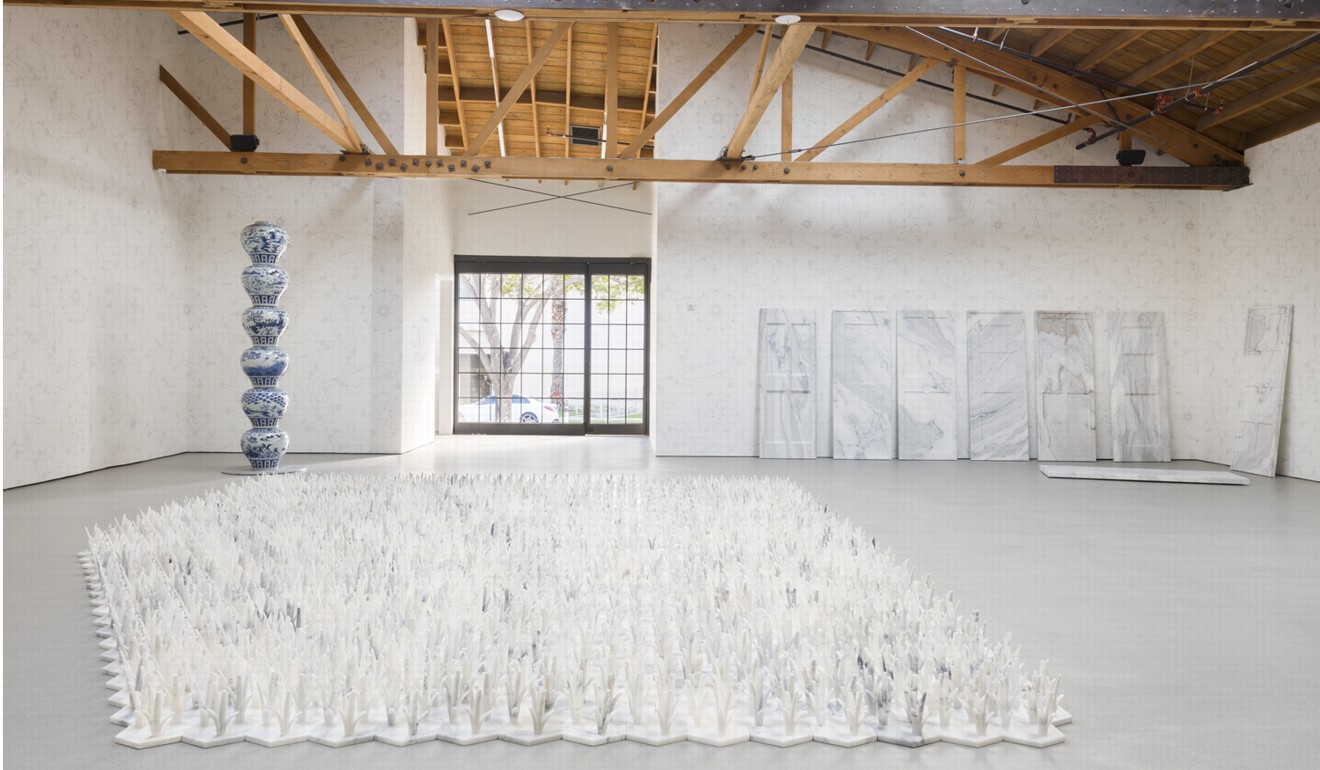 For Roth, who had a long friendship with Ai, getting the Chinese artist to show in Los Angeles was something of a career-long ambition. Tragically Roth, 40, died of heart failure in early September before he could witness the opening of the exhibition he helped spearhead.
"This exhibit is extremely special to us for many reasons, but most importantly because it's a true collaboration between Josh and Ai," says Jeremy Zimmer, chief executive of UTA. "The reaction we've received has been overwhelming. The show, which is dedicated to Josh, had over a thousand people attend the opening."
That exhibition, "Cao/Humanity" at the UTA Artist Space in Beverly Hills focuses on Ai's works in marble as well as a smattering of his pieces in porcelain, and jade. The centrepiece of the exhibition is Cao (2014), a collection of 727 individual marble sculptures of blades of grass, none standing more than 20cm (8 inches) tall – representing Ai's focus on the anonymous multitudes each vital despite their stature.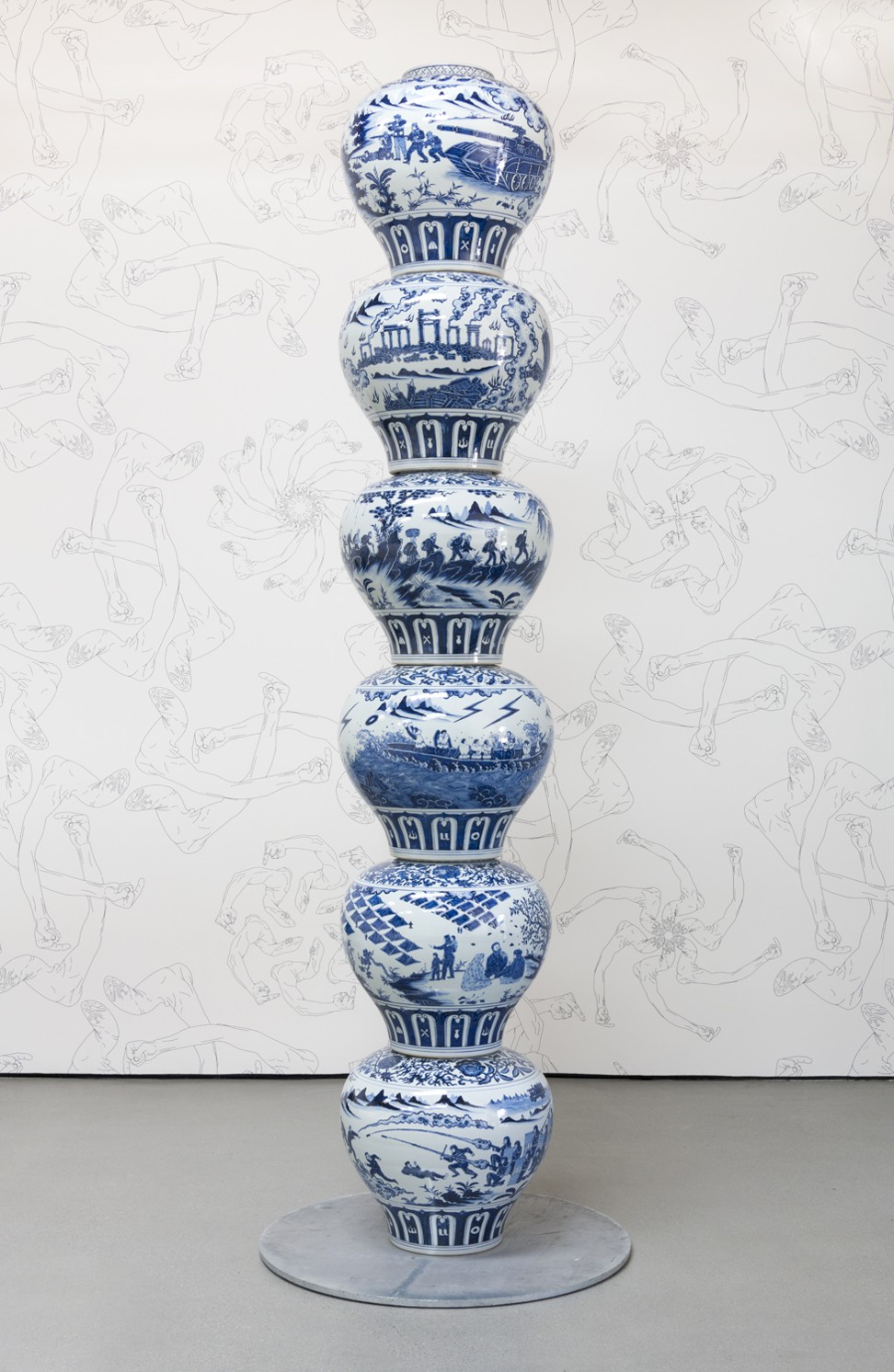 "Cao/Humanity" is exceptional because it is being presented in a gallery that Ai himself has helped design. Ai, who has a background in architecture, was immediately taken with the space and has played an active role in its renovation ahead of his show.
Across town in Hollywood, he is also the subject of a retrospective at Jeffrey Deitch's gallery. It is the inaugural show for the new gallery that represents a return to Los Angeles for Deitch, who left his position as the director of LA's Museum of Contemporary Art to focus on his New York Gallery in 2013.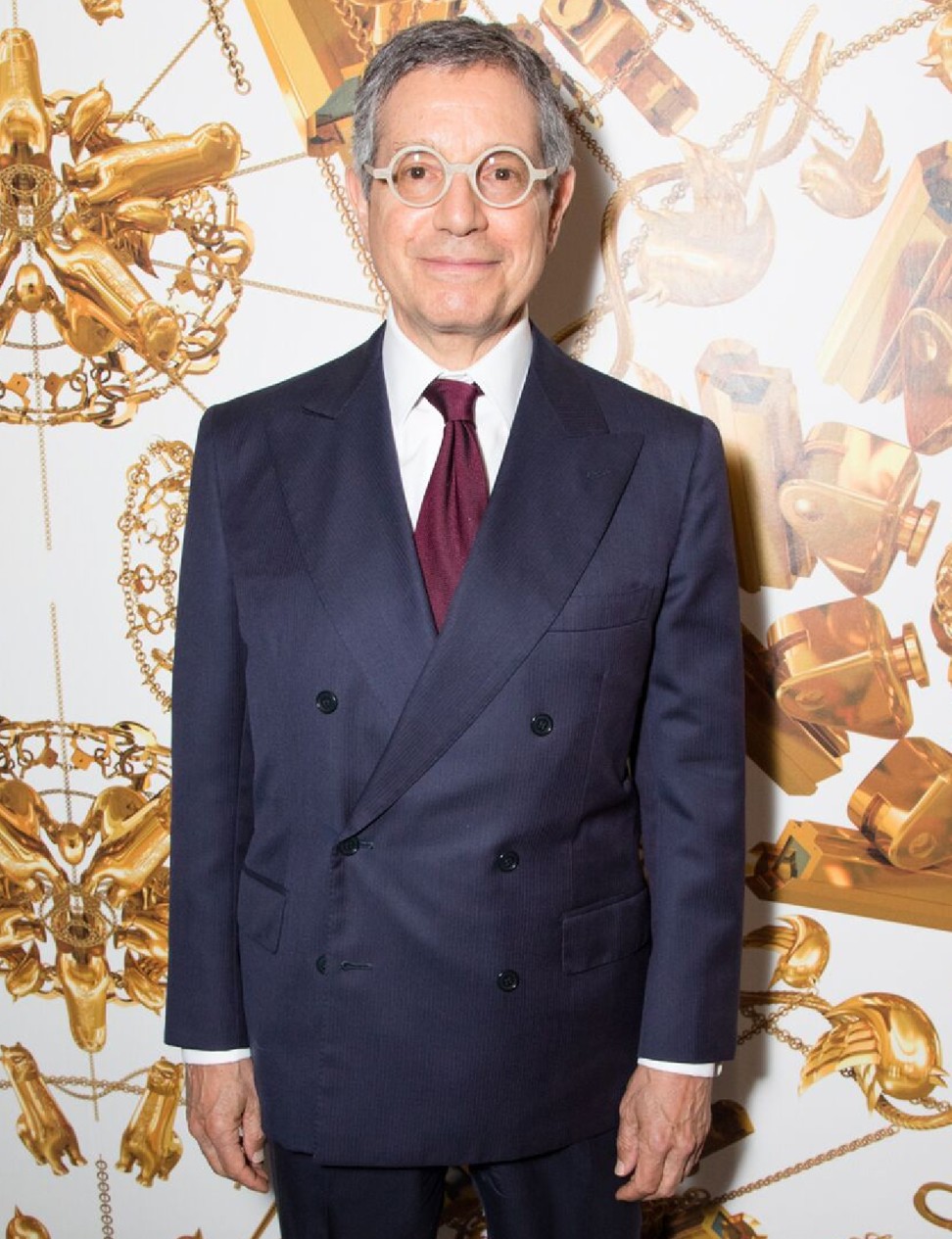 "He is one of the great international artists today," says Deitch. "I wanted an artist that people who don't often go to galleries would want to visit … and I've always admired people who use their artistic statures to address moral issues and who have a larger message for humanity."
That show, "Ai Weiwei: Zodiac", is something of a retrospective of the artist's work, with pieces from different stages in his career and in a wide variety of mediums.
Casual visitors will likely be drawn to Stools (2013), and a 73-foot (22-metre) square of stools, some dating from as early as the Ming dynasty (1368-1644) and collected by the artist on his travels around northern China.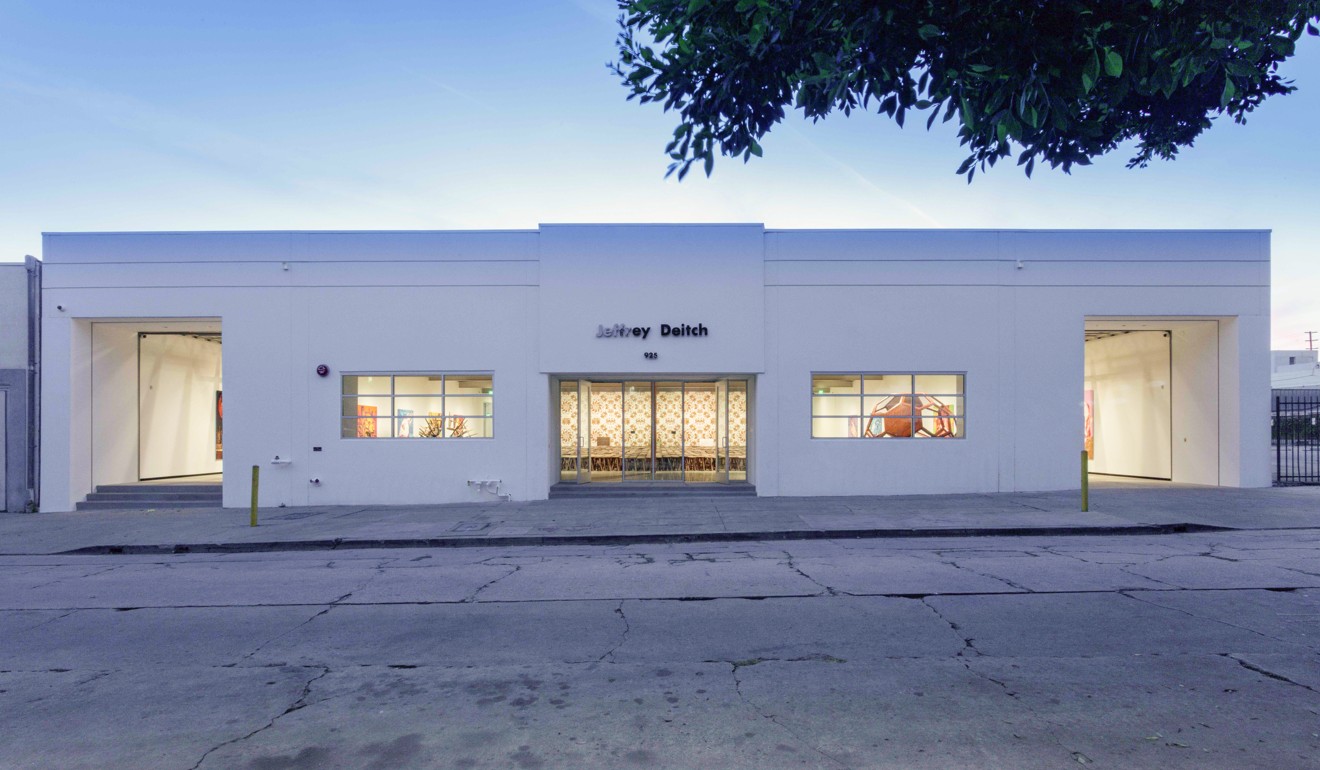 Followers of Ai's career may be more thrilled to see his new works in Lego bricks, which are something of a mash-up of his previous depictions of the Chinese zodiac in Circle of Animals/Zodiac Heads (2010) superimposed onto 12 landscapes from Ai's Study of Perspective (1995–2003) photographs.
His shows in California come at a time when the artist is freshly exuberant, having settled into life in his adopted city of Berlin, a city whose freedom and creativity he has praised. His famous Beijing-based studio was demolished without warning by the Chinese government in August.
That new vigour is deeply felt in his third LA exhibition, "Ai Weiwei: Life Cycle", at the Marciano Art Foundation (MAF).
"I think as soon as he saw the space he really connected with it," says Jamie Manné, deputy director of the MAF. "He mentioned that he hadn't seen anything like it in LA and a few weeks later we received a proposal from his studio."
At MAF, one of Ai's most iconic works, Seeds (2010), is presented on an unprecedented (in the United States) scale. A field of 49 tonnes of unique porcelain sunflower seeds stretches out across the gallery floor, each made by artisans from a traditional porcelain production in China's Jiangxi province.
The seeds both reference the role of the sunflower in Chinese Maoist propaganda and reiterate Ai's favourite themes of the individual, Chinese culture, and craftsmanship.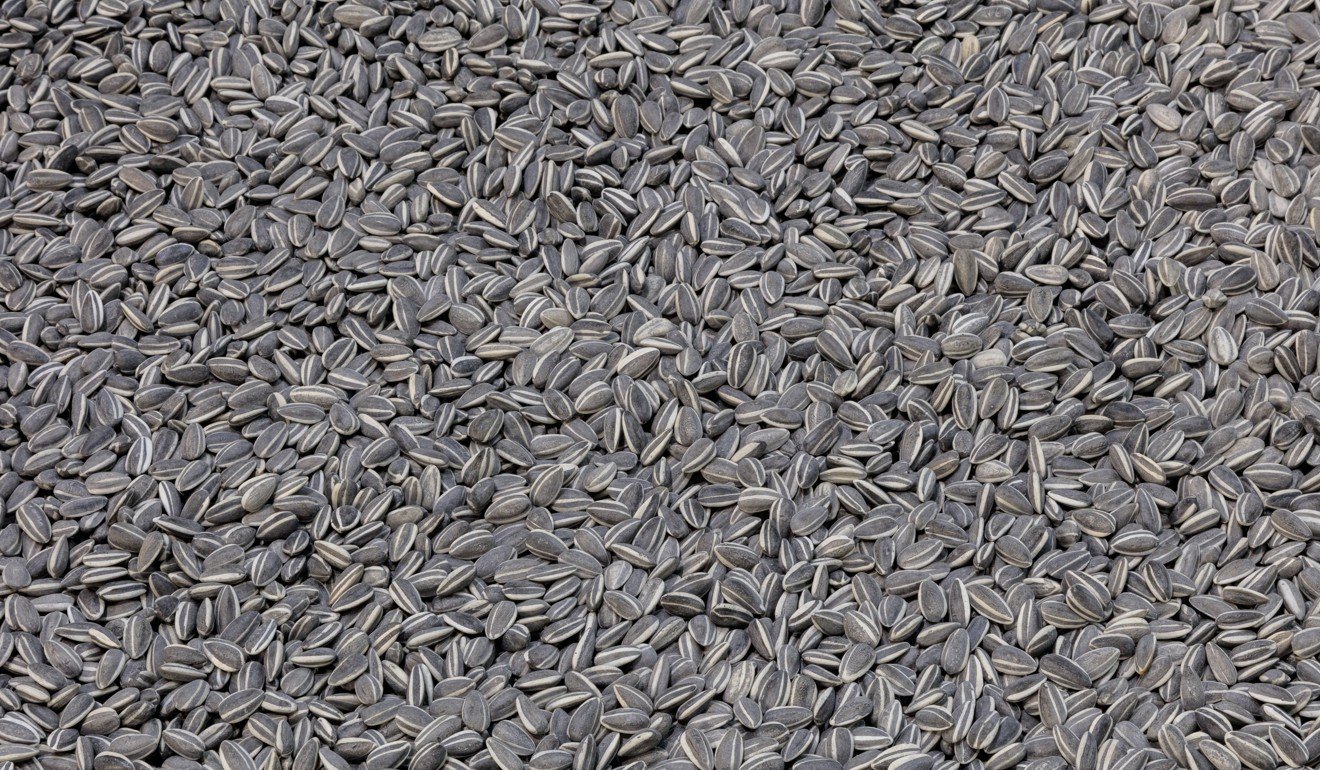 The focal point of the show is the never-before shown Life Cycle (2018), Ai's most impassioned and overt response to the global refugee crisis to date: a massive suspended boat filled with "refugees" built from bamboo using the techniques of traditional Chinese kite-makers.
That work has taken on particular significance after events in Ai's personal life.
"Life Cycle was among the last pieces to leave his studio in Beijing before it was demolished," explains Manné. "Now no one knows where to put it."
Ai's great work on statelessness, she says, "literally became a piece of work without a home".