For artist Pu Jie, the "Dual Visual Angle" is a partial overlapping of past and present, East and West, A and B.
Dual sometimes refers to his depiction of "double" images, or two views of the same person or things, showing different aspects; it also refers to a juxtaposition of ideas and historical periods
He is especially fond of the color yellow, historically associated with China's royalty and power. He calls his extensive use of yellow his "signature." For example, he colors a city lemon yellow and colors young female consumers yellow as well to signify shallow commercial culture.
Ti Gong
Born in 1959 in Shanghai, Pu graduated from Shanghai Normal University's fine art department in 1986. Although widely known in the art community, he isn't a big socializer at art events.
"From my primary school days, I was educated in revolutionary ideas. In university I studied market economy with Chinese characteristics. What I experienced are two different eras," he said. "'Dual Visual Angle' is more related to my life experience than it is a symbol. The collision of two periods forced me to see that I am living in a changing environment."
He uses short black lines to outline his characters, emphasizing energy and vitality, but also brevity, uncertainty and emptiness. The different layers of imagery are brought together by a unifying aesthetic expression, a blend of pop and comic strips. Many say that Pu's paintings are reminiscent of pop artists, such as Andy Warhol and Roy Lichtenstein. But the artist retorted: "I don't know whether I understand pop art or not. But focusing on social phenomena and the cultural forms of modern China is what I am thinking about."
People and their cities strive toward material benefits but still wish for utopian societies and ideals, he says. Pu's work captures this tension.
"Chinese contemporary art would lose its primitive power if it abandons these elements. Perhaps like some Chinese intellectuals, I can't change the 'bad habit' of being doctrinaire," said Pu.
Q: Do you remember the first time you came to M50? What attracted you to join M50?
A: Oh, garbage was everywhere and rats were running. It was totally dirty and mess. The reason that I chose to join M50 was because the space of the warehouse was quite good plus convenient transportation.
Q: Do you think that joining M50 was helpful to your art path?
A: I feel that the spacious warehouse is beneficial for my understanding toward art in a different angle.
Q: What do you think was the golden age for M50? Why is it hard to repeat past glories?
A: The golden age for M50 was from 2003 to 2007, because art was quite pure. Now the increasing rental fee and a strong commercial atmosphere make the past glory in the past.
Courtesy of ShanghART
Q: Where is your studio? Do you think that an artist needs a community?
A: My studio is in M50 and the Qingpu District. Do you think that art needs a community?
Q: Can you use three adjectives to describe the art scene from 2000 to 2005?
A: Independent, self-centered and real.
Courtesy of ShanghART
Q: Some say that the contemporary art scene in Shanghai from 2000 to 2005 was an epoch-making period because of the emergence of the Shanghai Biennale and M50, do you agree?
A: I think it had nothing to do with either the Shanghai Biennale nor M50 — they were only a guise on the outside. I don't agree with the word epoch-making. The golden age of contemporary art in Shanghai was a natural result when all the conditions were right.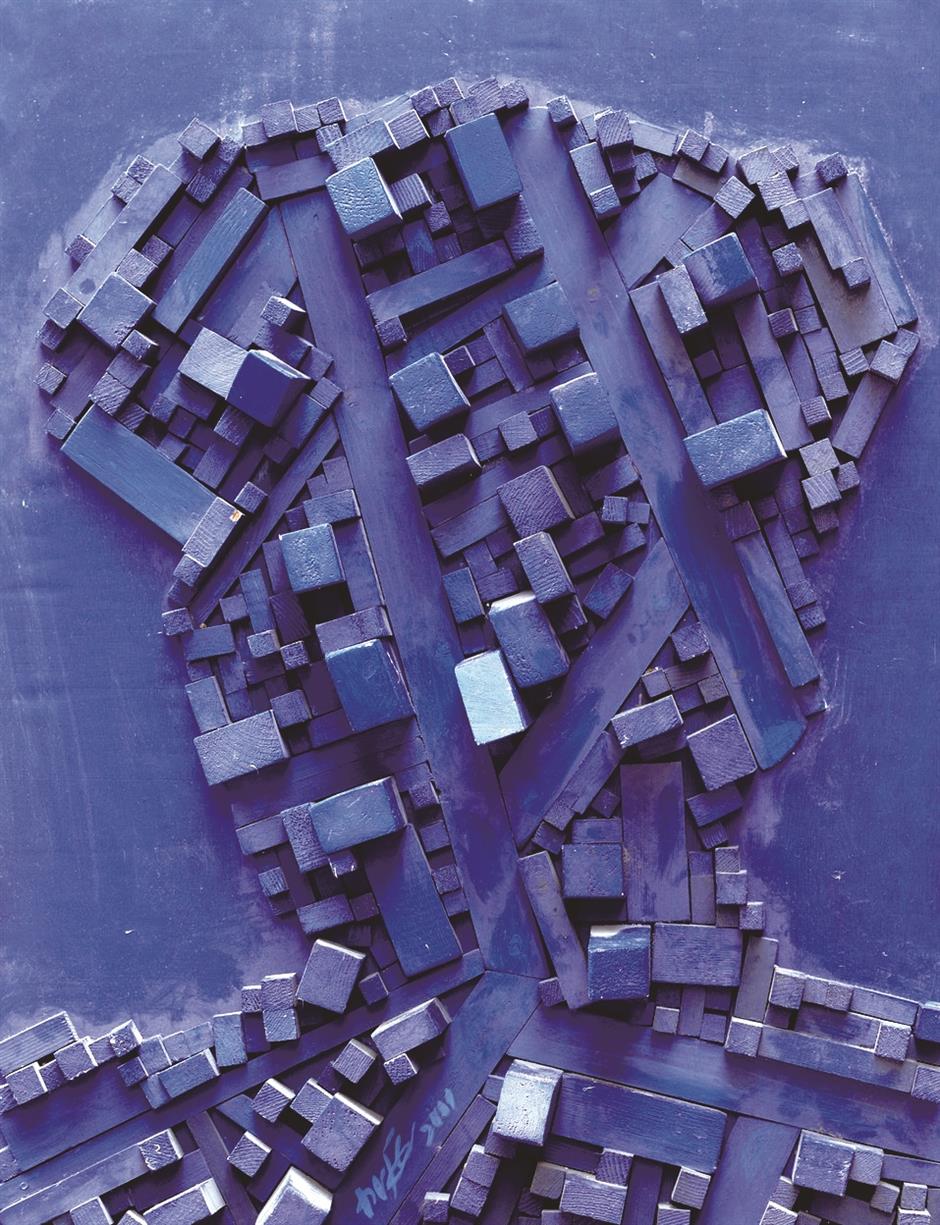 Courtesy of ShanghART