Is the world making progress or are we regressing socially, economically and politically? That is the theme of this year's Shanghai Biennale.
The show, staged in the city's cavernous Power Station of Art, is entitled "Proregress", a word coined by the late poet E.E. Cummings.
"It seemed to speak to progression and regression in a seemingly fragmented world … so we wanted to show how contemporary artists see the world critically, in an age of historical ambiguity, no matter if you're moving forward, backward or … in between," explained the show's chief curator Cuauhtemoc Medina.
With Medina being from Mexico and his three co-curators – Yukie Kamiya from Japan, Maria Belen Saez de Ibarra from Colombia and Wang Weiwei from China – all women, the show features both a substantial amount of art from Latin America and significant works curated with a female gaze.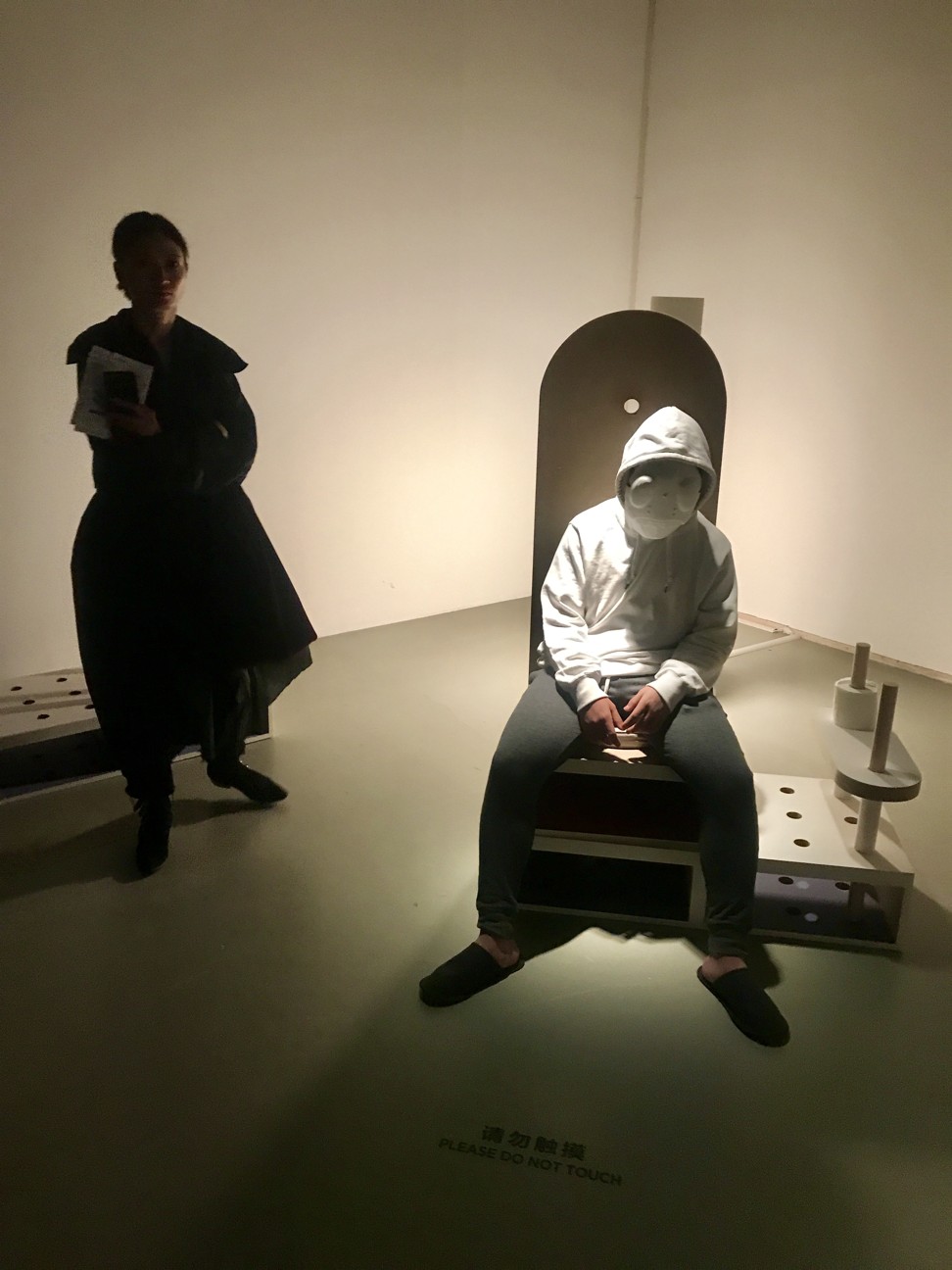 The featured art tackles some hot-button issues. A section curated by Wang, "Imprisonment and Freedom", covers globalisation and the power of information technology. Michael Rakowitz has reproduced some the artefacts lost from the Iraq Museum during the American-led invasion of the country in 2003. Artists use mediums including performance art (in Nadim Abbas' Four Rooms) and light installations (Claire Fontaine).
The biennale opened during Shanghai's art week, which also saw the staging of the West Bund Art and Design fair and the ART021 Shanghai Contemporary Art Fair. While both of those fairs are of impressive scale, neither are yet truly global like Art Basel Hong Kong.
"Shanghai is a fairly obvious place to be an important regional arts centre," said China art expert, critic and curator Karen Smith. "But the problem is always going to be China's prohibitively high taxes for bringing works in and out."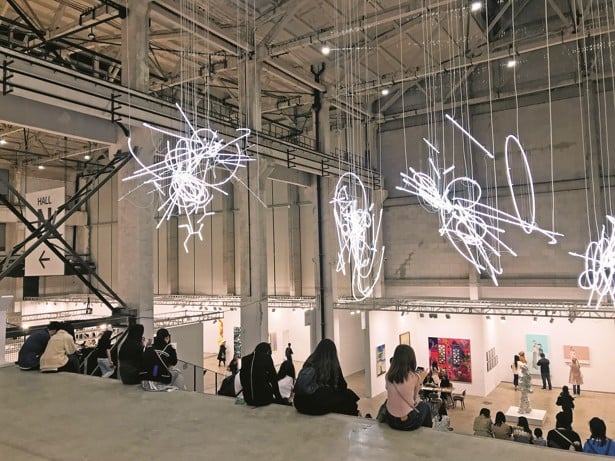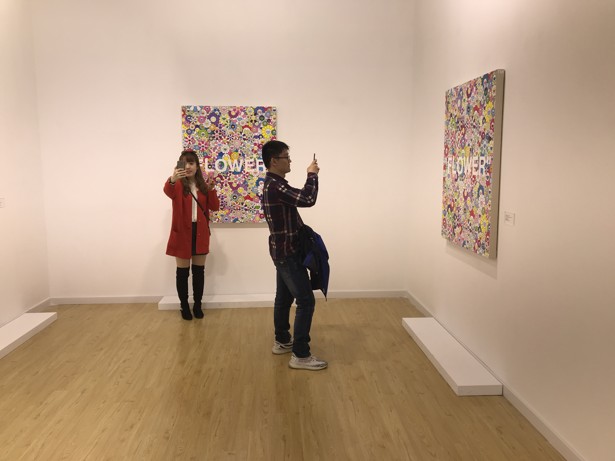 Now in its fifth year, the West Bund fair (held from November 8 to 11) featured works from 115 galleries from 43 cities. Particularly impressive were the Gagosian Gallery's huge Takashi Murakami wall and a sculptural display provided by Hauser & Wirth.
The ART021 fair, meanwhile, was "more commercial, with more local, newer and personal collectors and visitors, perhaps looking for pieces to hang at home," said Sylvie Tiao, senior director at Pace Gallery Hong Kong.
Jazz Li, a Singaporean collector, made the trip to Shanghai just to visit the fairs.
"West Bund felt classy, international and world-class, the space was excellent. I didn't find any sticking points that made it significantly inferior to Frieze New York or Art Basel Hong Kong," he said. "As for 021, I liked the historical venue but the ambience felt a little dated – it has room for growth."
While many of the works at ART021 were colourful, commercial and Instagrammable (witness the selfie-taking crowd around the Yayoi Kusama works), there were gems to be found.
Hong Kong's Kwai Fung Hin Art Gallery bought ethereal works by Chinese painter Li Huayi that made for a gorgeous, contemplative corner.
"We purposely put his work into contemporary art fairs because it really gets a great response," says gallery founder Catherine Kwai.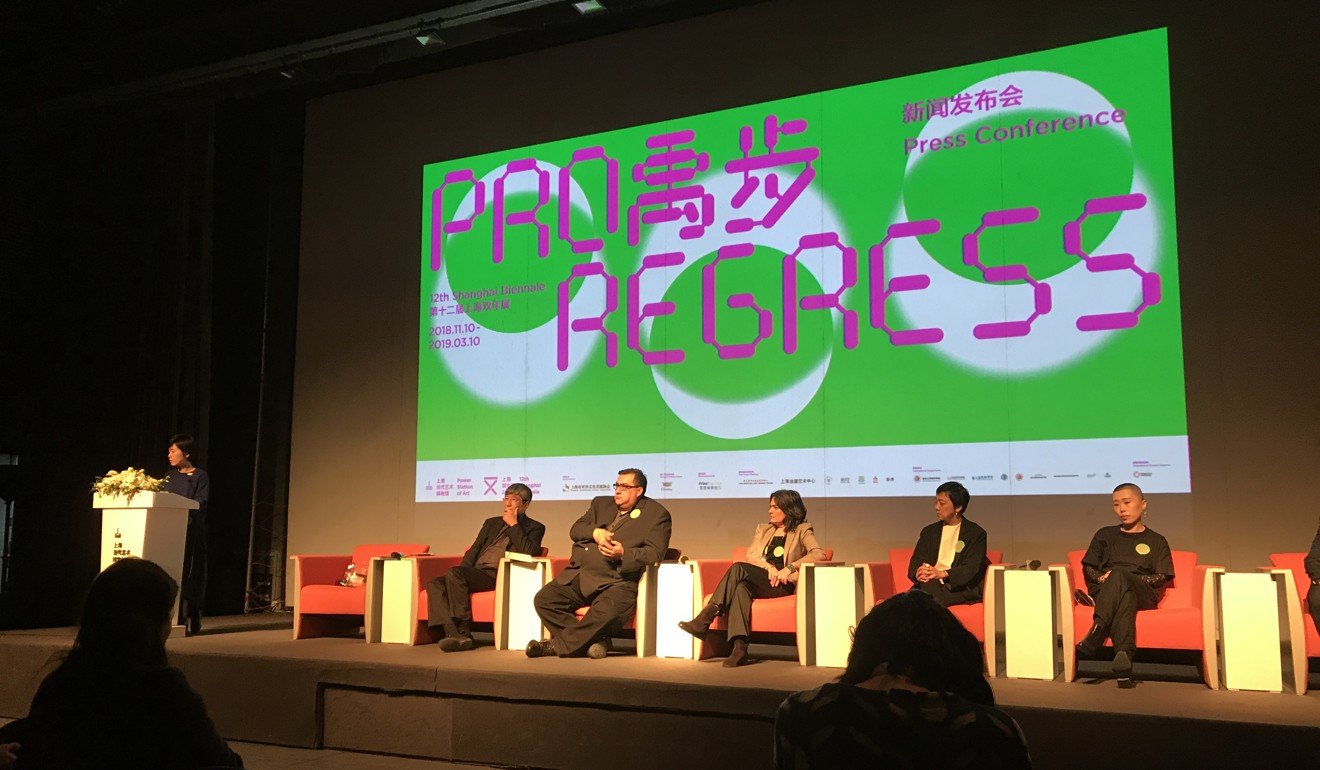 While the arts scene in China is growing fast, curators such as Medina must navigate Chinese state censorship.
"At least for some of us, it's the first time we've worked under a legalised process of censorship," he said. "But it's not the first time to work with censorship. I believe the job of curators and frequently of artists is to negotiate the limits of discourse. And because of the commitment of [the Power Station of Art], we have come out with a very critical show that we stand very comfortably behind."
Smith said she finds the issue of censorship an interesting one. "It's not impossible to do a meaningful biennale within a world of constraint. It can be done. It just requires a profound knowledge of the system here in order to understand what sets off alarm bells – it's often not the obvious."
Shanghai Biennale, Power Station of Art, 678 Miaojiang Road, Huangpu District, Shanghai. Until March 10, 2019