There is no shortage of internationally recognised artists in Hong Kong and two of them, choreographer Victor Fung and visual artist Royce Ng, will be among those featured at November's ArtSnap, a platform for young artists from around the world during New Vision Arts Festival 2018.
'Gap year' turns into career
After graduating from the city's Li Po Chun United World College when he was 18, Fung found himself wondering about his next step.
Despite being accepted by a number of universities, he was not interested in what he considered to be a "planned life".
So, at the encouragement of his school friends, he auditioned for the Hong Kong Academy for Performing Arts (APA) as a dance student, despite having "been to only a few dance classes".
"I applied for the APA as a gap year," Fung says.
However, that gap year has turned into an illustrious dance career spanning more than two decades, which includes him winning the "Award for Young Artist" in 2013 from the Hong Kong Arts Development Council and, in the same year, being selected as one of the six choreographers for SPAZIO, a European network for dance creation.
Fung was also selected to be part of the Clore Leadership Programme as a Hong Kong scholar for 2016-17 under the mentorship of Wayne McGregor, which he describes as an "absolutely amazing" experience.
"He has got such a wide and far vision of what dance can be," Fung, who is now a doctoral researcher at Middlesex University and associate artist with Swindon Dance in Britain, says.
"It's something that I've never seen in anyone else's career in dance.
"He has inspired me on so many different levels and allowed me to see what potential dance artists have in terms of contributing to society.
"He penetrates through every single layer of the cultural fabric."
McGregor's career spans ballet, Hollywood productions, music videos, advertising campaigns and, most recently, the film version of the musical, Cats.
His surreal ballet inspired by a "sculpted book" called Tree of Codes, is also featured at this year's festival.
Fung, who splits his time between Hong Kong and London, will be presenting an interactive and immersive dance experience as part of ArtSnap at Kwai Tsing Theatre Foyer and Plaza on November 10 and 11.
Jumping back in time …
Titled When I Grow Up, the show involves six female performers relating personal stories of growing up to passers-by, over five and a half to almost six hours at a time.
The performers, who are from different generations, will communicate to the free-flowing audience in the different ways they grew up.
"When you enter the space, you might see some of the performers doing the rubber-band jumping sequence," Fung says.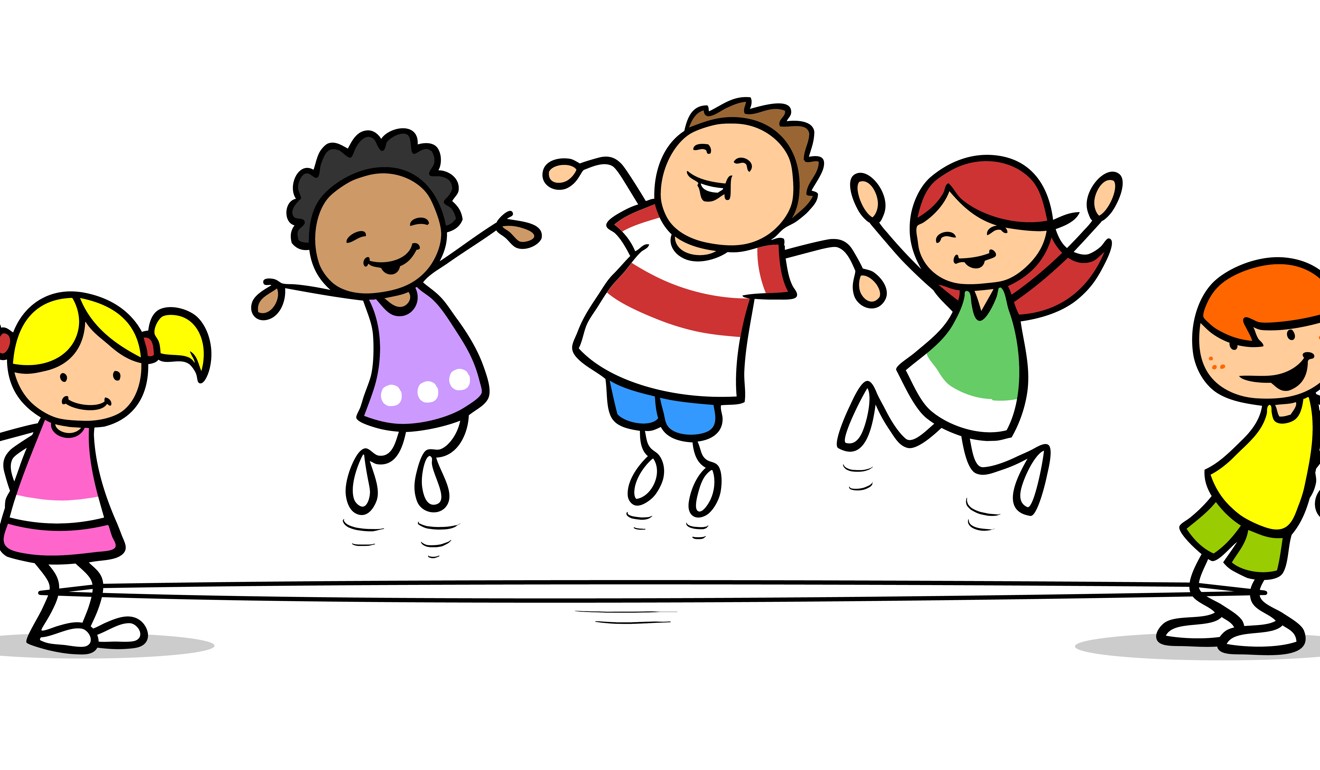 The game – popular in the 1980s among primary school students, especially young girls – involves a long elastic band made by connecting many rubber band loops together, which two players, standing at opposite ends, stretch and hold at waist height while the others skip and jump over it.
Conversation is a huge element in the project. You spark different memories and exchanges between people that might have very different experiences
Local Hongkongers aged 40 and over are likely to recognise it instantly, but others might be confused about what is going on.
"That's part of the picture that we want to show – that there is a generational discrepancy," Fung says.
Bridging the generational gap
Yet the show goes beyond what you see.
Performers will at times go up to the congregating crowd and talk to strangers.
"It's always a reciprocal thing," Fung says.
"So, conversation is a huge element in the whole project. You spark different memories and exchanges between people that might have had very different experiences."
Fung also plans to evoke the past through taste, by having popular snacks from different generations (such as White Rabbit Creamy Candy and Sugus) on hand as people walk down memory lane.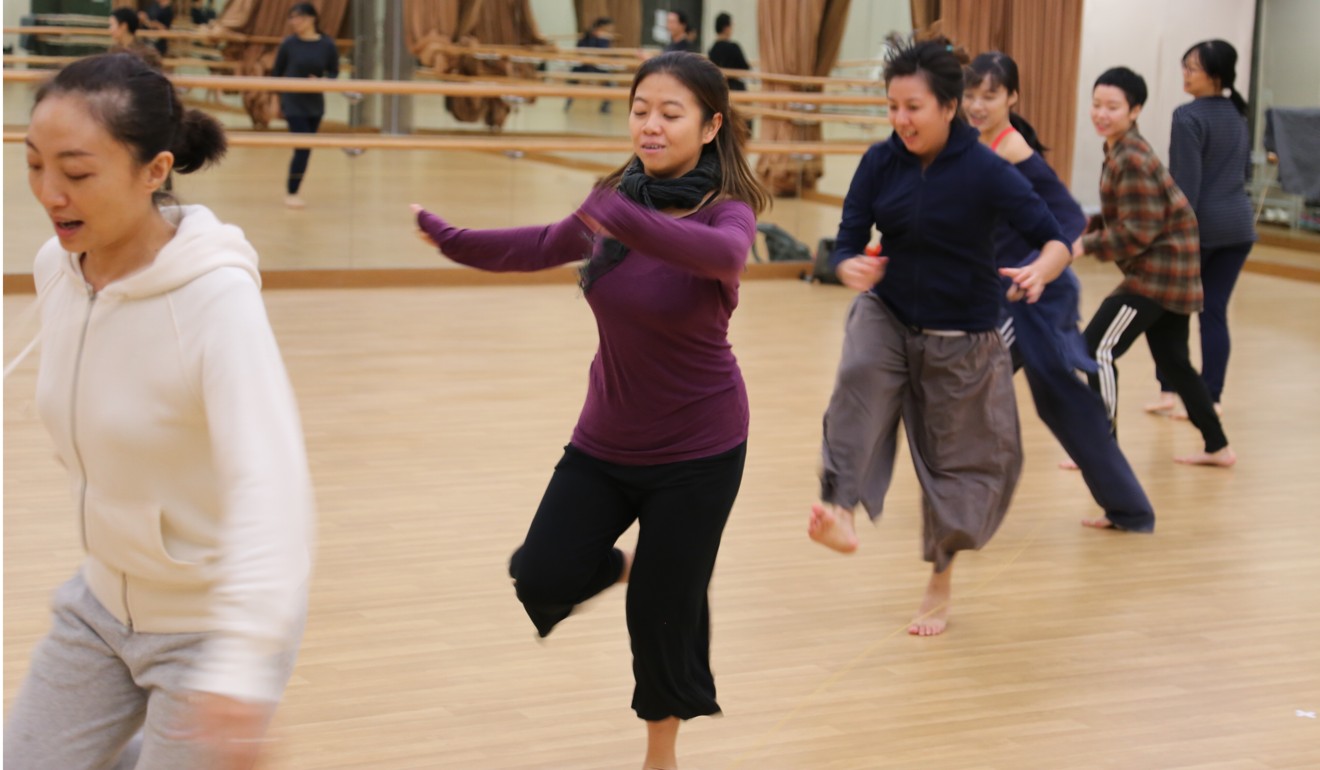 He says the main purpose of the show is to help bridge the gap and resolve differences between people, especially at a time when global politics has become increasingly divisive.
In Hong Kong …. there is a need to do something … to bridge gaps through dance, through movement, through performance
"I think Brexit [the impending British exit from the European Union after a small majority voted to leave in a 2016 referendum] to a certain extent was sparked by a difference of opinion between people from different generations.
"That's happening in Hong Kong as well.
"So I feel that there is a need to do something … I think that's where I would start thinking about how to bridge gaps through dance, through movement, through performance …
"The only way to do it is to really go directly to people, rather than speaking to a general group of people."
Statue sparks a trilogy
Another show, Queen Zomia, will be presented by Melbourne-born, Hong Kong-based Ng.
He was walking down the street in New York's Chinatown in 2015 when he came across a statue of what seemed to be an ancient Chinese figure, with a plaque at the bottom inscribed with the words, "Don't do drugs".
The statue was of Lin Zexu, the Qing-dynasty (1644-1912) Chinese official best known for his 1839 anti-opium campaign and his role in the first Sino-British opium war.
The chance encounter prompted Ng to research the history of the opium wars and inspired his trilogy, called Opium Museum, looking at the role the poppy has played in global politics.
[Olive Yang]is an interesting figure because in a way she was so fluid personally, but also politically [as] she was working for the Kuomintang … [and] receiving CIA funds during the cold war
He is bringing the second instalment to ArtSnap, which will be performed at the Kwai Tsing Theatre Black Box Theatre from November 9 to 11.
Ghostly drug warlord returns
Queen Zomia focuses on a historical figure, Olive Yang, a gender-bending bisexual woman known for her pivotal role in the Golden Triangle's opium trafficking during the 1950s and '60s.
"Zomia" is a geographical term created by historian Willem van Schendel of the University of Amsterdam to refer to the region in which Yang was based.
"She's an interesting figure because in a way she was so fluid personally, but also politically [as] she was working for the Kuomintang … [and] receiving funds from the CIA during the cold war," Ng says.
Yang belonged to a clan that held a long lineage with Imperial China.
She organised the thousand-strong ethnic Kokang forces in what is now Myanmar, nicknamed Olive's Boys, who controlled the opium trade routes across the lowland and highland areas.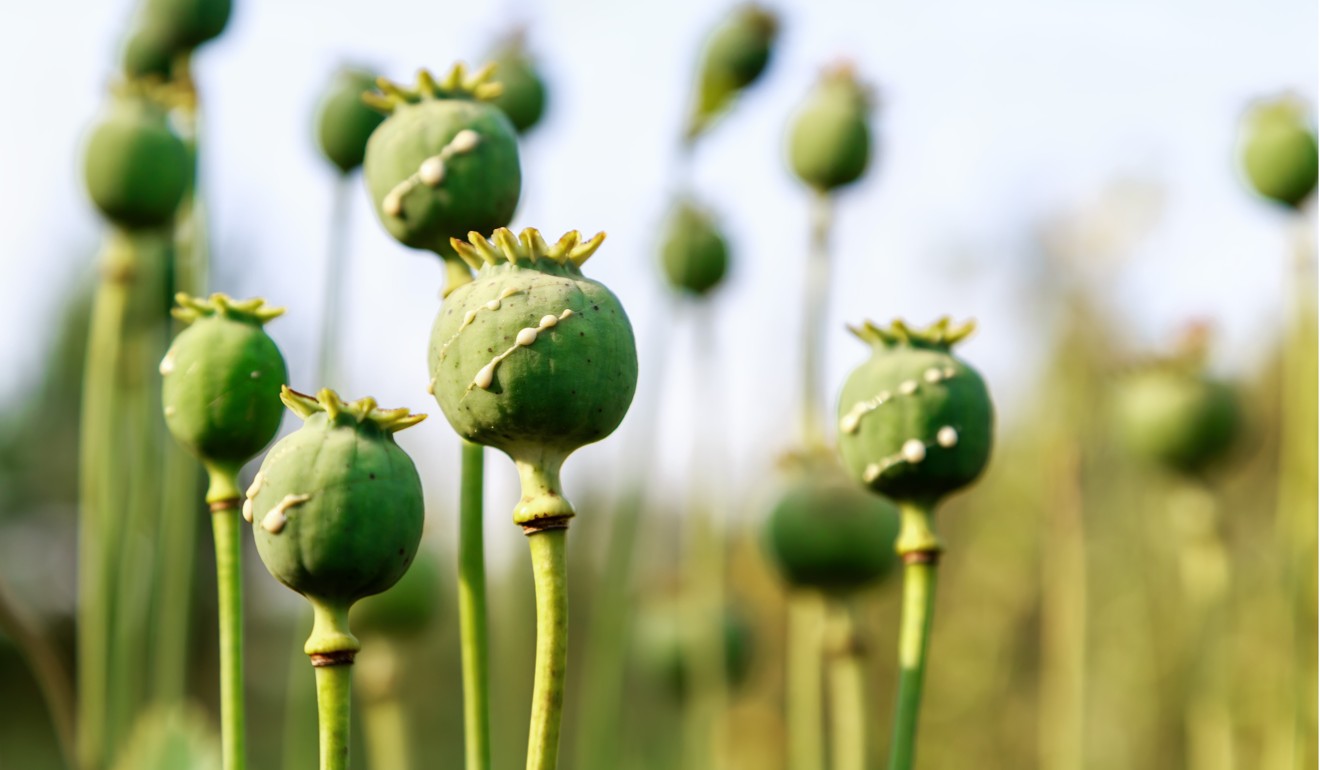 Married with a child, Yang was also known to have had affairs with many film actresses and female singers.
"She dressed as a man and to be even accepted at that time, as a female, as the leader of an entire army, it was incredible really," Ng says.
Yang's fluidity makes her "a great siphon to tell this wider story about the history of opium in Asia", he says.
Olive Yang dressed as a man and to be even accepted at that time, as a female, as the leader of an entire army, it was incredible really
For the project, Ng carried out research for six months, which took him to the tri-state region between Myanmar, Thailand and Laos, where he visited museums, both private and government-run, about the opium trade.
He also located a document in National Library of Australia in Canberra, written by a relative of Yang.
"I tried to track down her son, who's still alive and living in Chiang Mai," Ng says. "I found out that he didn't want to be found, so I respected that."
Ng is also quick to say that he does not intend to speak for Yang in the performance, and that the central focus of his story will be on the opium.
Queen Zomia will take the audience on a journey of sights and sounds, with the visuals conjured up using a 19th-century English technique called Pepper's ghost.
"I'm primarily a visual artist and the medium I work with a lot is 3D animation," Ng says. "I've worked with my team to create a pyramid, and the sides of the pyramid are made from a highly reflective holographic material.
"Then we project my animations from above onto another screen, and from the angle between the side of the pyramid and the projections above the screen, you create a hologram in the centre of the pyramid.
"This triangular structure relates to the idea of focusing on the Golden Triangle."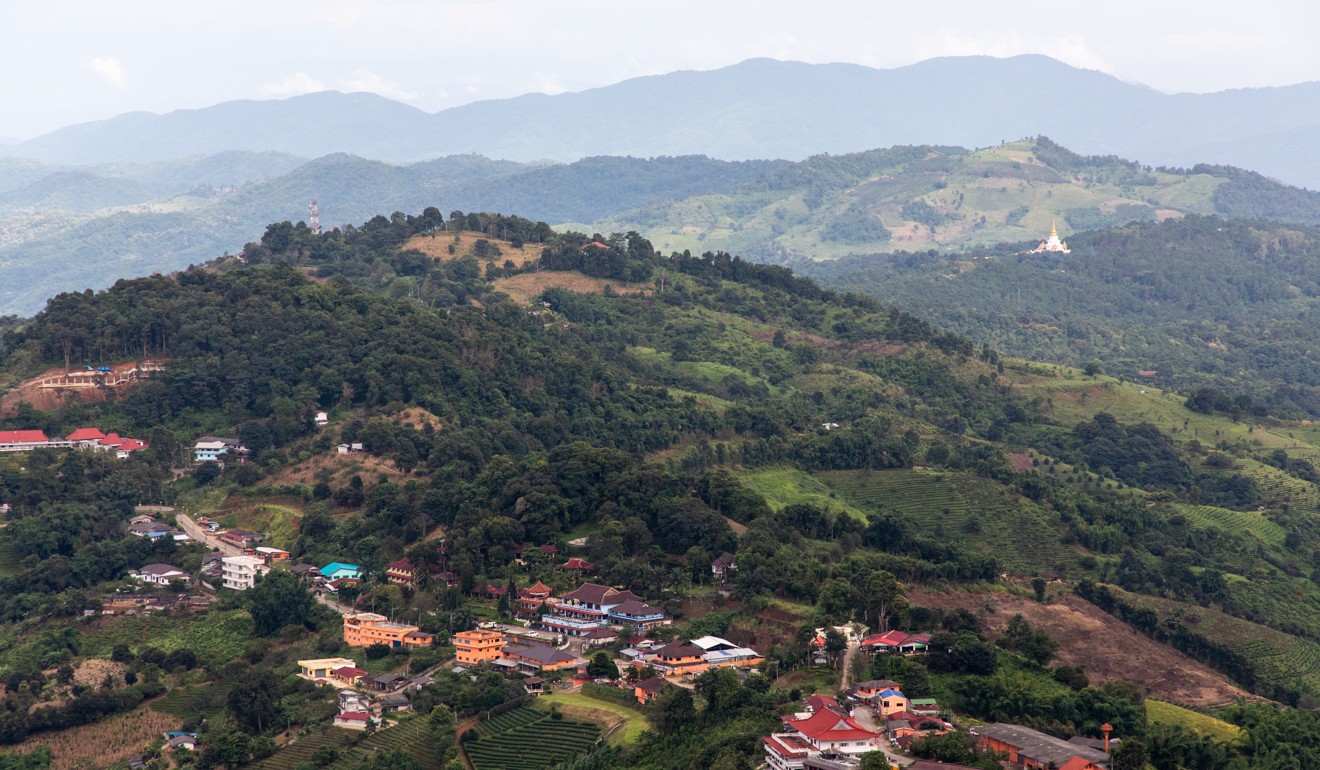 Ng will be sitting in the triangle to narrate the story while surreal electronic music, written specifically for the show, plays.
His trilogy began as a commission from the National Museum of Modern and Contemporary Art in South Korea, with Queen Zomia preceded by Kishi the Vampire, another audio-visual narrative, about the Japanese puppet state of Manchukuo, where the opium epidemic and sexual exploitation were rampant.
It touched such a raw nerve that the performance has been banned by Japan.
However, do not expect Queen Zomia to be a full-on history lesson.
"I'm not really offering any answers, or any kind of definitive historical account of this era," Ng says.
"The narrative was quite minimal and it stops very clearly at a certain point. I really stuck to this concentrated period for the first 40 years of Olive's life.
"It's almost like a tease for people to enter into this world in this story and pique their interest."
Queen Zomia had its premiere in Seoul at the end of September and has just finished its run in Hamburg, Germany.
The final part of the trilogy is still unwritten.
"In theory, the third part is about Hong Kong, which I haven't begun working on," Ng says.
Yet there is a clue: one of the latest things he has been reading is called "The Man Who Owned All the Opium in Hong Kong".