As autumn approaches, come and check out the love birds captured by French photographer Jean-Luc Mylayne at his solo exhibition "The Autumn of Paradise" at Long Museum West Bund.
Taking up the whole floor space of the second gallery, the exhibition features 40 works created by the artist between 1979-2008, with his wife and collaborator Myléne Mylayne.
Visitors are encouraged to embark on their own personal discoveries and explore different paths of associative seeing and thinking on the nature of art.
In one of the works, the Mylaynes managed to place a camera only 5 centimeters away from the subject, so close that you could see the reflection of the working couple in the eyes of the bird when the print is enlarged.
The bird in its natural habitat is Mylayne's distinctive subject, serving not only as actor but also as conceptual partner on equal terms. There is a bird in every image. Each photograph is a collective result of coincidence and pre-meditated choice.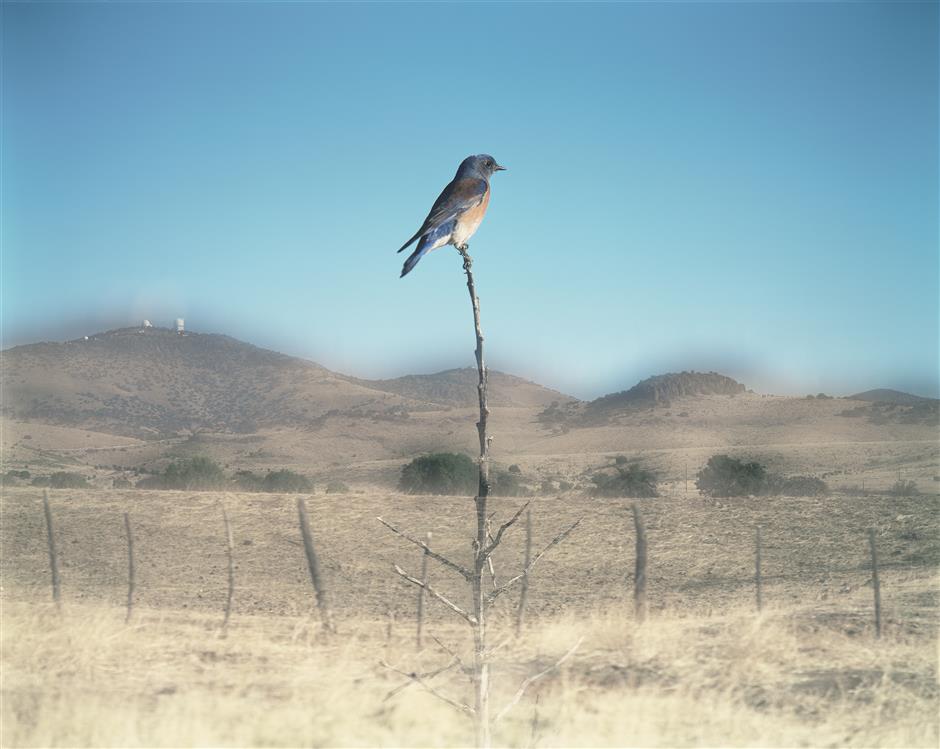 Courtesy of the artist and Gladstone Gallery, New York and Brussels; and Sprüth Magers
"Much of the production happens long before the composition is framed within the confines of the camera's view-finder," said Bice Curiger, curator of the exhibition.
"It is so well-composed and well-prepared that it draws you into the setting; and it is all super detailed that you always find more, be it humorous, poetic or philosophical."
Born in Marquise, France, in 1946, Mylayne's lifelong passion for songbirds began as a child, in the rural landscape of northern France.
Gifted a box-camera at a young age, Mylayne taught himself, learning from nature around him and his older brother, a draughtsman and painter.
At the age of 32, Mylayne gave up his job, and has since traveled extensively with his wife, throughout Europe and the United Sates, at times spending months or even years in search of his chosen subject.
Using specially designed cameras as his brushes, Mylayne captures the fleeting moment of the bird's presence with immeasurable patience, calm and tension.
The uniqueness lies in the unmistakable timing when the light is on, the shadows are ready and there come his birds as "actors."
"If you look at the title of the work, you will see it usually takes months, sometimes even years of preparation to wait for the moment when the scenery meets his expectations: a moment that will never return," said Curiger.
Courtesy of the artist and Gladstone Gallery, New York and Brussels; and Sprüth Magers
Exhibition info
Date: Through December 8 (closed on Mondays), 10am-5:30pm
Venue: Gallery 2, Long Museum West Bund
Address: 3398 Longteng Ave