Chinese artist Zeng Fanzhi's first exhibition with Hauser & Wirth since signing with the international gallery in May this year is unusual in that it runs concurrently at three of its branches, in London, Zurich and Hong Kong, with very different works chosen for each.
The exhibition – which had staggered openings, with the one in Hong Kong the last to launch, on October 8 – is a marked departure from the paintings for which Zeng is best known.
"The Hong Kong works are all experimental," the 54-year-old says.
The main space at the gallery in H Queen's, Central, is filled with two contrasting sets of nature studies.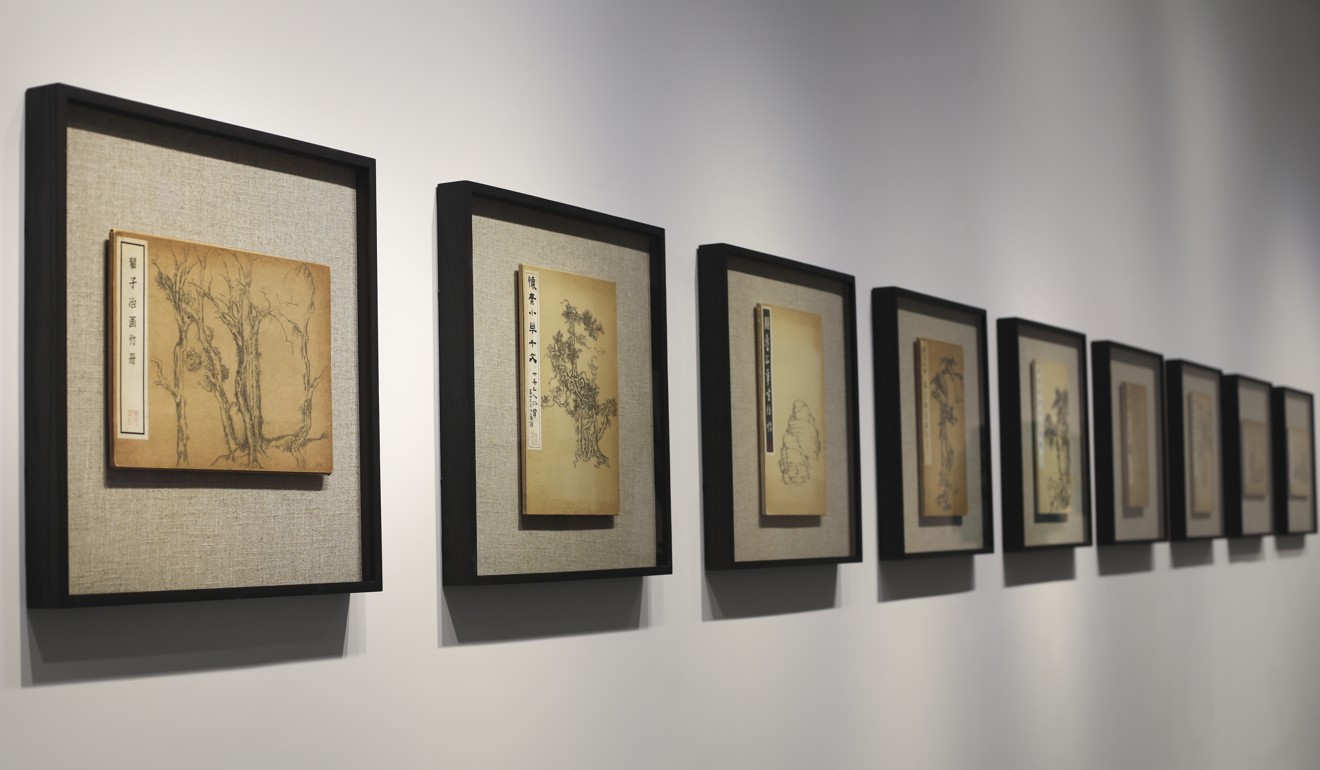 On one side hang oil paintings of trees against an impressionistic background, inspired by Paul Cézanne, that is left incomplete, the sky and ground giving way abruptly to blank space. On the other side is a row of yellowed antique Chinese book covers on which he has drawn, in pencil, detailed studies of trees and rocks in the manner of classical shanshui paintings.
In the middle is a large painting that is a fusion of the two styles: a classical Chinese landscape painted in oils.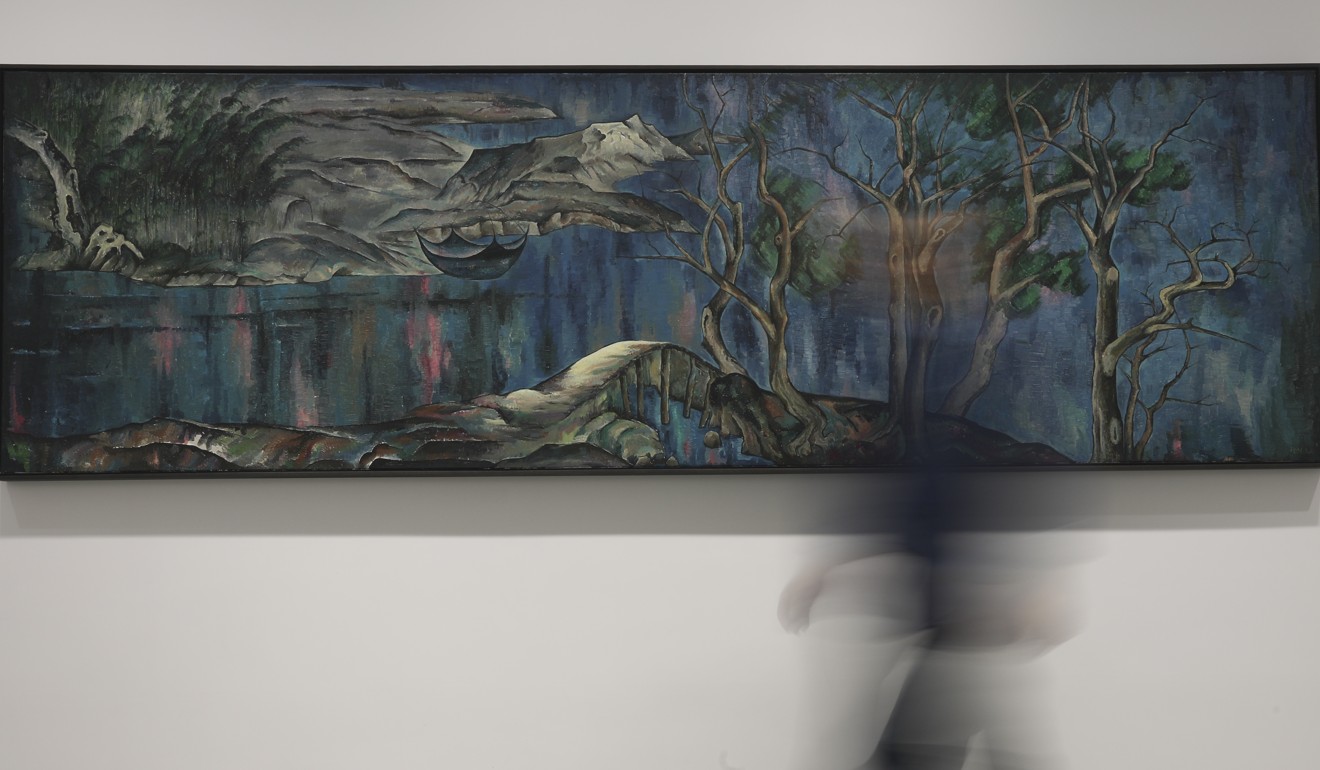 There is no sign of his two signature series: the portraits, which are the focus of the exhibition in Hauser & Wirth's London gallery, and the latest progression of his abstract landscapes, on show in Zurich.
Zeng says: "It's not that I've found a new style. I just want to tell you how I conduct research on paintings through visual means. I don't just theorise. Everything I see, be it the Chinese tradition, Western art, old or new, I combine using my own way."
His studio in Beijing's Caochangdi district is filled with visual markers of the myriad cultural influences on his work: Chinese antiques, Buddhist sculptures and Western paintings he collected – including original Rembrandt sketches.
Western influences are evident in some of Zeng's previous work. There was his German Expressionist phase, when he painted in bold, forceful, strokes scenes he knew as a struggling art student. He paid tribute to Vincent van Gogh last year in an exhibition at the Van Gogh Museum in Amsterdam.
Cézanne is another favourite. Zeng can easily talk for hours about the French artist, often referred to as the "father of modern art", whose career he has studied closely since he was a young student.
"He came up with a distinct way of providing contrast, by shading adjacent areas on the inside and outside of an object's outline to create a three-dimensional effect," he says, and gives a quick demonstration on paper.
He also cites 20th century Italian painter Giorgio Morandi as a major influence. In the Hong Kong show, he has borrowed an original Morandi still life to show alongside a painting that he's done in response – an interior painted with subtly different shades of grey.
I will continue to paint whatever I like, in my own way
(Zeng is not the only Chinese artist who likes Morandi's palette. The Italian is enjoying a huge revival in China at the moment because the set designers of Story of Yanxi Palace, the extremely popular television drama set in the courts of China's Qing dynasty, supposedly adopted "Morandi colours" as a reference.)
The early 2000s brought a new interest in his own cultural heritage, something Zeng shares with other artists of his generation. Like Xu Bing, he turned to the 17th century Manual of the Mustard Seed Garden – a handbook about how every element of a landscape should be painted in the shanshui tradition – and it is on this that his series of pencil sketches are based.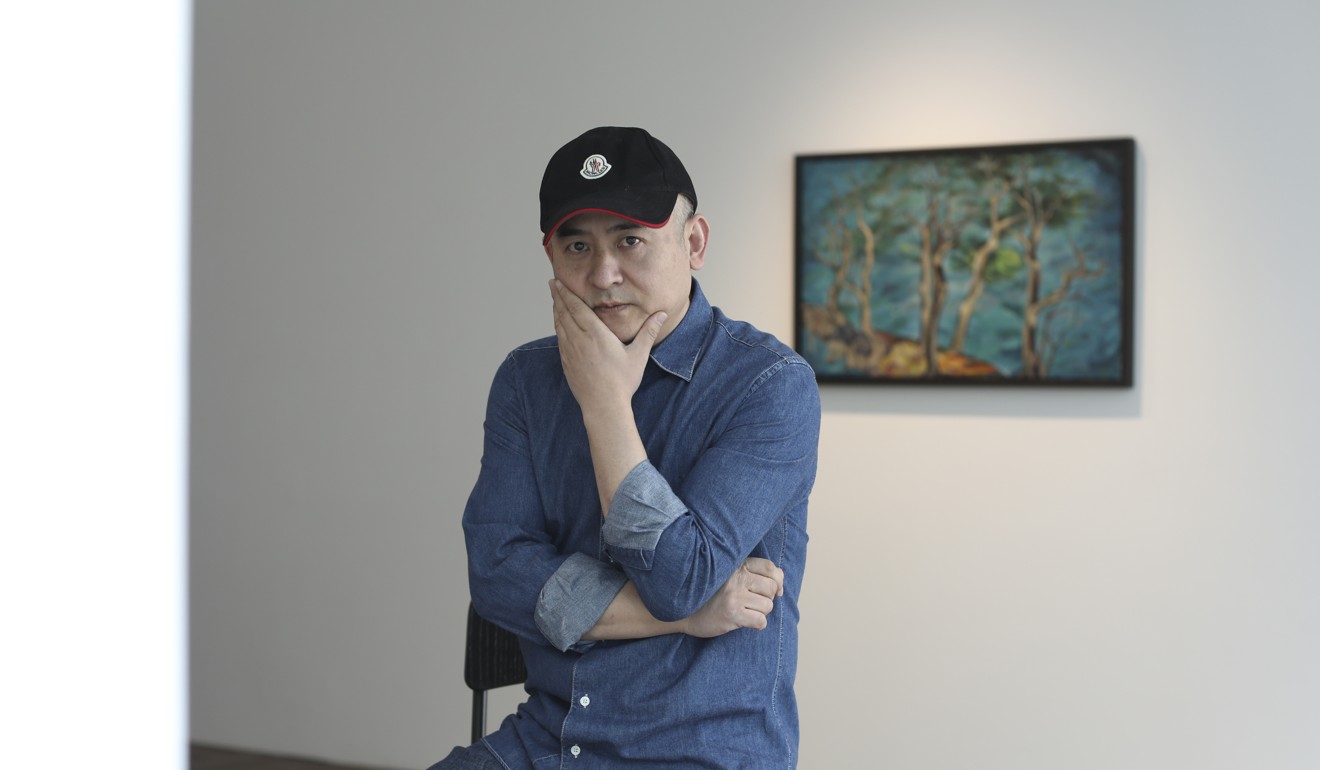 "We all grew up under similar circumstances. We went to university in the 1980s and the courses were all about Western art. In the 1990s, we started to go to the West to exhibit and saw even more Western art. By 2000, we had reached a point where we started to consider the root of our sense of aesthetics. We didn't want to just copy the West, and we began to acknowledge our past more," Zeng says.
"For example, we all grew up practising Chinese calligraphy and the training probably makes me decide how I compose a scene today."
The reason he used pencils instead of Chinese brushes and ink is because he has never been very good at calligraphy, he says. "Also, using a soft pencil creates an effect that looks like ink faded with age, which goes well with the antique book covers."
The more Zeng looks at Chinese paintings, the more he realises East and West don't always stand in contrast. He found similarities between Cézanne's methods and the way he modelled his favourite subject – the Mont Sainte-Victoire mountain in southeastern France – and the style of Chinese landscape artists over 1,000 years ago. The large painting at the centre of his Hong Kong show is based on Zhao Gan's Early Snow on the River, a work from around the 10th century in which, Zeng says, the artist adopted similar ways of highlighting objects as Cézanne.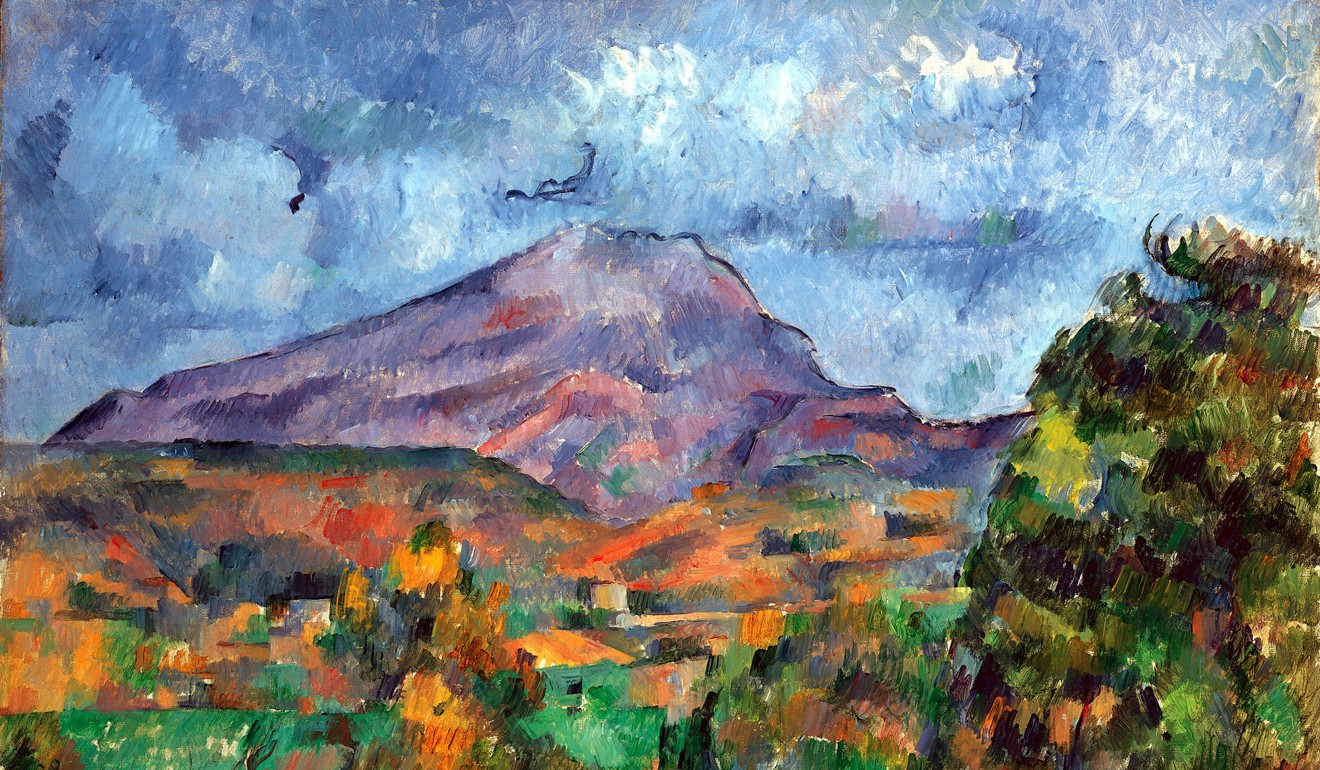 By making clear that the Hong Kong exhibition is more about artistic method than the launching of a major series, Zeng has the luxury of talking about art history, techniques and what he calls his artistic logic. In London, he faced some harsh reviews of his new portraits, including a highly realistic painting of himself painting a giant, full portrait of Jesus, and three self-portraits in which he is looking down against an empty, dark background, which he says is his way of saying that there is beauty in focusing intently on what you do.
The painting that made him a household name in Asia is Last Supper (2001), featuring masked Chinese Young Pioneers in place of Jesus and his apostles, and which set a record for contemporary Asian art when it was sold for HK$180.4 million in 2013.
It is the kind of work that goes down well with an international audience because it makes explicit references to modern Chinese society. He says he doesn't want to go back to doing that.
"When we started painting in China, the art scene was still dominated by Xu Beihong's academic style of social realism. As chairman of the China Artists Association, he excoriated Cézanne. I painted the 'Mask' series for 10 years. It would have been meaningless for me to do another one.
"My works in the 1990s were issues-based, but increasingly I find abstraction and explorations of my inner self more interesting. And I will continue to paint whatever I like, in my own way," he says.
Zeng Fanzhi – In the Studio, Hauser & Wirth, 15-16/F, H Queen's, 80 Queen's Road Central, Central, Tue-Sat, 11am – 7 pm. Until Nov. 10.