When Matthew Cooper moved to Singapore from Hong Kong, the Briton decided to preserve his memories of the former colony in a book inspired by all the things his two children loved about the city
British-born Matthew Cooper knows how tough it is to uproot a family and move countries. He and his wife spent 14 years in Hong Kong before their careers took them to Singapore in June last year.
"Our two kids [Noah, 10, and Neve, seven] were gutted when we told them we were leaving Hong Kong," he says.
To aid the transition, Cooper wrote a book celeb­rating the good stuff and "some weird things" about life in Hong Kong. Our Hong Kong, which officially launches at Bookazine, in Exchange Square, Central, on Wednesday, is "part love letter, part travel guide" and fully entertaining. "It's a reminder of how unique Hong Kong really is," says Cooper.
French-born, Hong Kong-based artist Margaux Destremau created the watercolour illustrations.
"I love Margaux's work," says Cooper. "She has a sense of fun and I knew straight away I wanted to collaborate."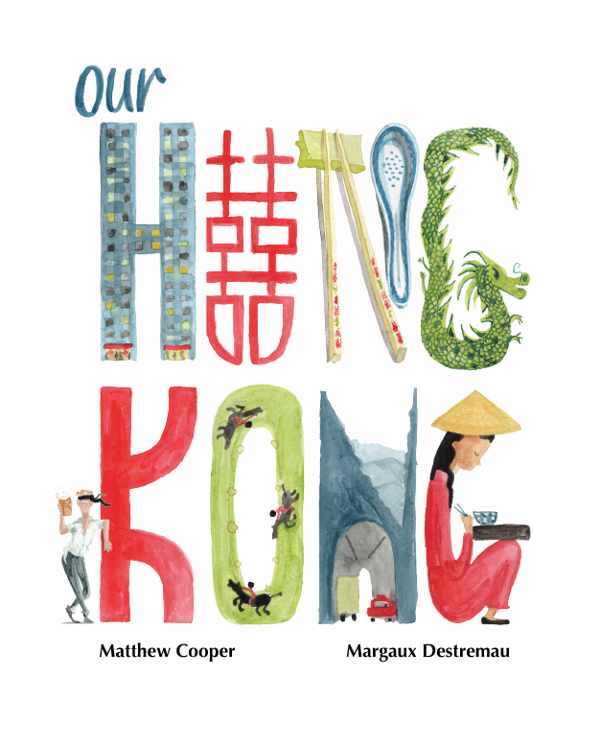 Cooper is familiar with the children's book scene, having also penned Lost in Hong Kong (2013), Celebrate Hong Kong(2017) and Lost In Singapore (2018), while Singapore Snowflakes makes its debut on November 12.
He says he can trace his love for storytelling to his childhood, when he would attempt to keep a diary – "I'd start every year but never got beyond January 17" – and that he is inspired by his children.
"My son's fascination with things that moved was the inspiration for my first book, Lost in Hong Kong, which involves types of transport. My daughter's interest in the animals she could see just a few metres from the front door was the inspiration for my second book, Black Rain Day [2015], which explores the diverse habitats and wildlife of Hong Kong."
In The Last Gibbon (2016), Cooper writes about the dwindling rainforests of Hainan, home to the world's rarest primate.
Nostalgic nods in Our Hong Kong include those to hiking the Dragon's Back, riding the Star Ferry and junk trips.
"The 'fast-slow-fast-slow' motion that Hong Kong taxi drivers love to follow. Oh, and dressing up dogs … I won't miss that."